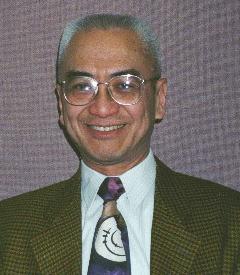 John and Abigail Van Vleck Professor of Physics
Undergraduate Institution: UC Berkeley, B.S. 1951, M.A. 1952
Graduate Institution: Harvard University, Ph.D. 1955 (Major Professor: J. H. Van Vleck)
Year joined group: 1968




Interesting facts:

1996 APS Will Allis Prize Winner, for his contribution to study of ionized gases
Chun loves the opera. His favorite singer is Maria Callas. The opera Norma was, in his opinion, the high-point of western civilization.
---
   back to bio page...      return to home page