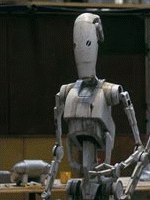 Graduated Undergraduate Student
High School: Madison West, Madison, WI
Undergraduate Institution: University of Wisconsin-Madison, B.S. 2004
Graduate Institution: University of California, San Diego
Years in group: 2002-2004
Experiments:




Interesting facts:

Toby loves to measure polarization. The rest of the group is concerned that an intervention or counseling may be necessary.
---
   back to bio page...      return to home page